POST 5921 - Morton, Illinois
Welcome to our Post. We are very proud of the membership we have as well as our Post's facility.
We are located at 2310 Veterans Rd, Morton, IL 61550 and currently have 130 associated members.
We meet every month at the Post Hall on the 2nd Tuesday at 7:00 PM.
Please come join us and become involved in our club. As well as the monthly meetings throughout the year, we also have many events at our post that we would welcome your participation in.
We look forward to seeing you at our next regular meeting.
Happy Labor Day!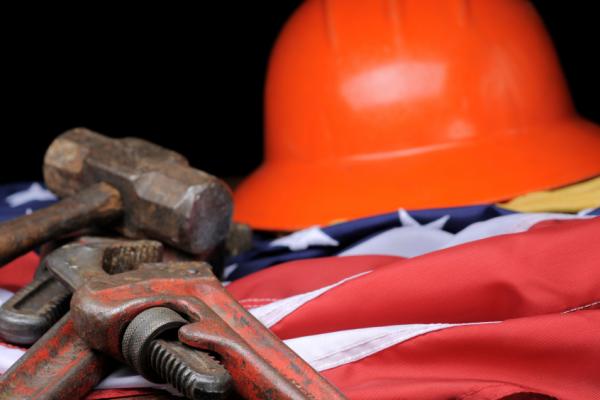 While the name might give the impression that the day was set aside for focusing on work, the Labor Day holiday was actually established for the opposite purpose. Observed annually on the first Monday in September, Labor Day was developed as part of the labor movement in the late nineteenth century as an official day off for every worker.
This work-free observance was intended to honor the workers of America by recognizing their social and economic achievements, and rewarding them with a day of rest. By making Labor Day a national holiday, Congress instituted an annual celebration that pays tribute to those who play a part in the overall success, prosperity and well-being of America.
CANTEEN IS OPEN TO THE PUBLIC

MONDAY - FRIDAY 3:00 PM - 8:00 PM

SATURDAY - NOON - 9 PM

SUNDAY - 1:00 PM - 6:00 PM

WEDNESDAY - $5.00 Home Style Dinner

(served from 4:30- 7:00)

*Look below for the weekly menu*

UPCOMING EVENTS AT THE VFW

Night Golf - September 4th



$5.00 Meals Serving: 4:30 - 7:00
PUBLIC WELCOME
"Home Style "
Call. 266-5031
to find out the current menu.
Hope to see you here for dinner.
*some menu items subject to change due to cook's choice

Happy Birthday to all our members !
Be sure to stop down at the canteen for your birthday drink to celebrate your special day.
Edward Smith 8th
Timothy Gonzales 12th
Terry Henderson 12th
Steve Greene 13th
James Chaplin 23th
Ralph Eaton 24th
Robert Spiller 25th
Gary Greene 26th
Ralph DeWitt 30th
Michael Waldorf 30th